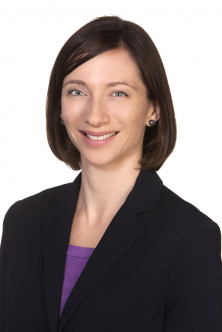 Michelle is the Sector Director for Education and Housing within QAO's Financial Audit Services.
Brief career history
I joined QAO as a graduate in 2000. Since then, I have been involved in the audits of universities, local governments, government owned corporations, departments, and statutory bodies. Key highlights of my career include travelling throughout Queensland and meeting amazing people in each community, establishing the initial audit arrangements for shared services, and assessing the accounting treatment for significant projects, such as 1 William Street and Queen's Wharf Brisbane.
What does your current role entail?
I see my role as identifying areas across government that can be improved, and then working with my clients to achieve better outcomes for the community.
I work with amazing people across QAO to develop our reports to parliament, ensuring we provide meaningful information that will result in improved financial governance and outcomes for Queensland.
What's one piece of advice that has stayed with you?
As a graduate auditor, I was assigned the audit of a cash flow statement, which I had never done before. My supervisor told me it would be a challenge but to give it a try. I have always found QAO to be a place that constantly challenges me, inspiring me to be a better auditor, manager, and person, while supporting me in each endeavour I undertake.