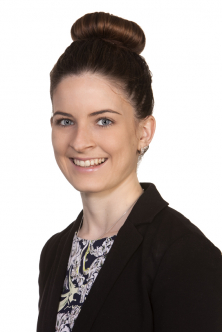 After successfully completing QAO's graduate auditor program, Shari has built knowledge and experience across a range of clients in different sectors. In her current role, she works both as part of a team and as a team leader to conduct financial audits for clients in the justice and communities sector.
Brief career history
I joined QAO as a graduate in 2013. Since then I have been involved in the audits of local governments, statutory bodies and government departments. Four years later and as an audit senior, I am more actively involved in leading a number of these audits within the justice and communities sector. Highlights of my career include travelling to remote locations, forming productive relationships with clients to achieve positive outcomes for both parties, auditing entities where the public is aware of possible fraud, and meeting some wonderful people along the way!
What does your current role entail on a day-to-day basis?
My role on a day-to-day basis varies depending on the client I am working on at the time. If I am a team leader, my role consists of continually engaging with the client, coaching and supporting my audit team, assessing risks and the environment, and providing direction for the audit. Where I am a team member for the audit, my primary role is supporting my managers in achieving milestones, completing audit procedures and coaching junior staff. It is difficult to sum up the role of an audit senior as you are constantly working with different teams on varying clients in many different roles. One thing is for sure: no day is the same in life of a QAO auditor—there are constantly new experiences and opportunities for development.
How did you first learn about QAO?
I first learnt about QAO at a careers fair at the University of Queensland. It was early in the last year of my degree and a friend and I thought that we really should start focusing on what we were going to do with that very hard earned (and expensive!) degree. The QAO employee at the booth was so passionate about the office and their role that they sold it to us instantly! Once settling into the office, I was really pleased to see that it wasn't just the one individual from the careers fair who had that attitude, but that it was widespread.
How long have you been at QAO and what has been the best experience so far?
I have been working at the office for over four years now and during that time I've had many fantastic experiences. As an avid sports fan, auditing Stadiums Queensland and understanding the mechanics behind a Brisbane Broncos game has been a career highlight. During my time in the health sector, I travelled to remote locations and sighted hospitals with as little as 18 beds and the equipment that was available for these services. However, some of my best experiences aren't remotely audit related: taking a colleague to Longreach and showing her an emu for the very first time, walking along the wing of a 747 at the QANTAS Museum during a weekend activity, travelling throughout Queensland with some great colleagues, and attending QAO Social Club activities. These experiences have created a bond between colleagues and a connection to QAO that is incredibly difficult to explain or replicate.
How has QAO helped you in your career development?
QAO has been my career development. Walking in the door on day one, I was fresh out of university with only a retail career behind me. There are constant opportunities within the office for career development—some of which can be daunting, but guidance and support are never far away. As a graduate you are paired with a buddy and supervisor that assist you daily. The bond with your first-year supervisor is invaluable and I continue to catch up with mine, whether it be for coffee, advice or to pick her brain! Being a team leader on audits that have ranged in size from my very first year has instilled great responsibility and critical thinking abilities, which have only become more relevant as I have progressed through the organisation. QAO and my fellow colleagues and mentor also fully supported and encouraged me during my CPA studies.