As a graduate with the Queensland Audit Office, you'll be helping to improve public services for Queenslanders.
We provide independent assurance to Queensland's parliament on how state and local government public sector entities are performing, and recommendations on how they can improve and opportunities for best practice. You'll work across all areas of our audit and assurance business, gaining a deep understanding of government service delivery and forming collaborative relationships with your teammates, clients and stakeholders. Our mandate gives us access to the information we need across the entire public sector and local governments to provide insights unlike any other organisation. You will find no better experience and variety to develop your career.
You will use your analytical and accounting skills to deliver audit and assurance engagements; investigations into fraud, waste, or mismanagement; and provide advice to parliament. Your people skills will see you build rapport, share information, and solve problems with our wide range of clients and stakeholders, such as state public sector staff, local governments, parliamentarians, professional service companies, other integrity agencies, the wider audit industry, and more. You will join a close-knit, supportive and friendly team that will help you achieve your goals and enjoy a rewarding career. 
We value our graduate program. Our graduates receive hands-on experience, comprehensive training, flexible working arrangements, and a dedicated mentor ('buddy'). We are proud to give our graduate accountants the opportunity to become professional auditors. A QAO graduate position is the first step toward an incredible career where you can make a real difference to the lives of Queenslanders. 
For the latest news and information regarding the graduate program, follow QAO on LinkedIn.
Graduate Auditor position description
Key dates for 2021
| Date | Event |
| --- | --- |
| 5 November 2021 | Applications open |
| 1 December 2021 | Applications close |
| 3 December 2021 | Psychometric testing commences |
| 8 December 2021 | Video interviews commence |
| 14 January 2022 | Assessment Centre |
| Week commencing 24 January 2022 | Interviews commence |
| 1 February 2022 | Outcomes released |
| 14 February 2022 | Start date |
Meet some of our staff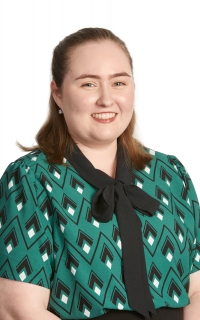 Every day I am doing something new, working with different people and expanding my audit knowledge.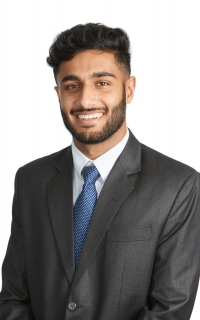 It is really fulfilling to know that the work you are doing is for the better of all Queenslanders and the entities you serve.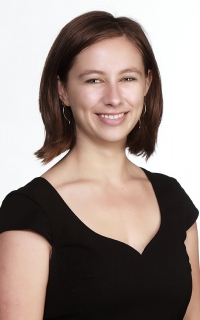 QAO is a progressive organisation that is always looking for the best way to do things. The environment is very supportive and encouraging, which makes asking questions really easy.
Frequently Asked Questions
---
Being a part of QAO
On behalf of the Auditor-General, we provide insights to hundreds of state and local government clients on how to deliver better public services for Queenslanders. As the state's independent auditor, we are vital to Queensland's integrity system, giving parliament and the public trusted assurance. QAO's authorised auditors assist the Auditor-General in achieving the mandate set out in the Auditor-General Act 2009. You can find a wealth of information on what we do and who we are in our annual report.
Innovation, teamwork and relationships are at the heart of what we do. We use some of the most contemporary practices and tools in today's professional services industry to:
deliver high quality audit services
give the public sector insights on their performance, risks and financial management
report to parliament on the results of our work
investigate financial waste and mismanagement
share best practice across our client base and industry.
For more information about QAO's role visit: www.qao.qld.gov.au/about-us
Our graduate program not only allows you to put the knowledge you learned at university into practice, but also gives you hands-on experience in the challenging and unique world of public sector auditing and engagement. You will learn about how the state government and the public sector operates. All of the work you do will help QAO build our vision of better public services in Queensland.
QAO staff are professionals. We invest in advanced audit capabilities, such as data analytics and information systems risk, and we use modern technology and work facilities. Our people are highly skilled and enthusiastic. You will be offered training, support, and learning opportunities every step of the way.
Other benefits include:
a starting salary of $

65,116 with two scheduled pay increases in 2022

employer superannuation contribution of up to 12.75 per cent
financial assistance, time, and support to complete a professional designation, such as CPA and CA ANZ
access to further study assistance and professional development programs
travel throughout Queensland with your colleagues when performing client visits
flexible work arrangements to support work-life balance
active social club that organises events throughout the year.
Four core values underpin our culture: engage, respect, inspire and deliver. We deliver our services as a team, and empower our staff to be the best in their field.
QAO's workforce is critical to us achieving our vision of better public services. We continually strive to improve how we do business and create innovative solutions—namely how we deliver our services and how we engage with our clients. Your time at QAO will be stimulating and rewarding, and the tasks you work on will be diverse and thought-provoking.
We invest in our people to be the best in their field. We provide professional development paths in a uniquely positioned organisation that operates across the entire Queensland public sector for the public good.
No day is the same. You may find yourself working in our head office on Albert Street, Brisbane, at client work locations, or working from home. And you'll attend meetings in person and via Microsoft Teams and collaborate with your peers. The team-based nature of the work, how passionate everyone is, and the importance of the task at hand mean the work is rewarding and often exciting. 
We are a friendly organisation with an active social calendar offering trivia nights, happy hours, lunches, participation in corporate sporting events, and an annual formal dinner. You can also join the Queensland Government Graduate Network for additional graduate events and to meet your counterparts across different government agencies.
The graduate program
Please see our key dates above for start dates for the current round. 
When you start, we will give you a comprehensive induction on what QAO does and what your graduate program entails. And we will assign you with a mentor to support you along the way. We hold monthly graduate forums to answer your questions, discuss your current assignment, and provide you with additional specialised training. QAO is a very friendly organisation that does not over-rely on a hierarchical structure or bureaucratic processes. You will find everyone is happy to help and keen to get to know you. We also use the most contemporary ICT hardware, tools and systems, including a new laptop and phone to enable mobility and flexibility. 
Professional development will be a key component of your first year. We will provide the technical training you need to do your job via online, individual, and classroom-based formats. On-the-job learning is key, and being part of a smaller team means your help on delivering our audits is greatly valued. We also provide non-technical training, such as inter-personal communication skills and how to write well.
As a QAO graduate, you will work across various areas of the business. This will give you broad exposure to our clients and services throughout Queensland, and help you explore and identify the areas that most interest you. You will learn and apply a broad range of audit and engagement skills every day.
Absolutely. We know what it takes to be successful, capable, and engaged.
At QAO we invest in the professional and personal development of our people to ensure they are the best they can be. Many of our financial auditors have achieved, or are working towards, post graduate qualifications such as CA ANZ, CPA, or IPA.
We will provide financial assistance and leave to support your professional qualification and help you meet your career aspirations.
Working as an auditor requires visiting our client sites during different steps in the audit process and working from our office, located in the Brisbane CBD, Queensland, which is within a short walk of many of our clients, close to public transport, great cafes and the botanic gardens. 
You will be assigned to clients located around Queensland where travelling with your team at times is required. You will see beautiful parts of Queensland and meet some wonderful and diverse people throughout. 
Applying
To apply for the graduate program you will need to meet the following eligibility criteria:
Be an Australian or New Zealand Citizen, or Australian or New Zealand Permanent Resident.
Be studying, or have studied, at an Australian university in an appropriate tertiary qualification (for example, Bachelor of Business in Accounting, or a Bachelor of Commerce in Accounting). We would also like to hear from those who have studied in the fields of

 data science, information technology, information systems, mathematics/statistics, business or management.
You must have completed a minimum of undergraduate level study within the last two years, or will complete a minimum of undergraduate level study prior to the program starting. If you are graduating in 2022, please note this in your application. 
You can apply online. When applications are open, we include a link on the Career opportunities page of our website. We also accept applications through the Queensland Government Graduate portal.
Follow Queensland Audit Office on LinkedIn for our latest news, deliverables, and to get a feel for who we are. 
You will need a copy of your Curriculum Vitae (CV) and your academic transcript.
Remember to list any casual or part-time roles you have had over the course of your studies in your CV, regardless of whether it is related to your area of study or the role you are applying for. We value diverse experiences. Also include any volunteer or community activity you participated in, and ensure your references are relevant to your most recent work experience or voluntary work.
Our graduate selection process begins with an online application. We'll ask you to submit your Curriculum Vitae and academic transcript by the closing date. A one-page cover letter is optional.
Once we receive your application, we follow a recruitment process that's designed to be thorough and fair to every candidate. The key stages are:
initial application screening to assess eligibility

cognitive and personality assessments

automated video interview

skills assessment

interview

employment reference checks and background checking.
We receive a large number of applications for our graduate program each year, and we endeavour to update you promptly on your application's progress. Generally, you will hear back from us within a week of each recruitment stage. We target selecting our graduates within two months of the application close date.
Include all your work experience in your application, not just the experience you think is relevant to the role.
Tell us about any community or voluntary work experience you have done.
Don't just tell us what you have done—tell us what you have achieved in the roles you have had.
Make sure your references are relevant to your most recent work experience or voluntary work.
Remember to review your document and run a spell check before you submit your application.
A good Curriculum Vitae is succinct and to the point. Target around two–four pages maximum.
We want graduates that have a genuine interest in achieving better public services and a true desire to work in an organisation that has a professional, client-services and team-oriented culture. Our strategic plan and annual reports on our website will give you good insight into who we are and what we do. Follow us on LinkedIn to keep up to date on what QAO has been up to. 
Consider what questions you have of us too so you can see how career with QAO aligns to your goals.
Additionally, dress professionally (even for online interviews) and arrive on time.
There are two ways you can reach us to stay up-to-date on all our news, updates, and general goings-on—subscribe to QAO via our website, follow our LinkedIn page or reach out drop us an email anytime.