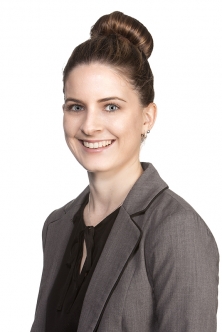 After successfully completing QAO's graduate program, Shari has built knowledge and experience during her career at QAO, across a range of clients in different sectors. In her current role, she works as a team leader and manager to conduct financial audits for clients in the public sector.
Brief career history
I joined QAO as part of the 2013 graduate program. Since this time, the office has actively supported my career development with opportunities in auditing local governments, statutory bodies, government departments and government owned corporations. Now, as a manager, I am responsible for leading audit teams, engaging with my client's management team and those charged with governance, and collaborating across audit teams to challenge and design effective and efficient audit approaches.
Highlights of my career include travelling to remote parts of this beautiful state, forming productive relationships with clients to achieve positive outcomes for both parties, auditing entities where the public is aware of instances of fraud and corruption, and meeting some wonderful people along the way!
What does your current role entail on a day-to-day basis?
It is difficult to sum up the role of a manager as you are constantly working with different teams and clients, and I have varying responsibilities. One thing is for sure: no day is the same in life of a QAO auditor—there are constantly new experiences and opportunities for development.
Generally, on a day-to-day basis, I am:
coaching and mentoring junior team members
engaging with clients and planning the timing and scope of audit procedures for the year
drafting reporting to share with the client, which detail the status of the audit and improvement opportunities we have identified

collaborating with colleagues to share experiences and knowledge to refine audit approaches.
Tell us what has been the best experience so far
I have been working at the office for over eight years now and during that time I have had many fantastic experiences. As an avid sports fan, auditing Stadiums Queensland and understanding the mechanics behind a Brisbane Broncos game has been a career highlight. During my time in the health sector, I travelled to remote locations and sighted hospitals with as little as 18 beds and the equipment that was available for these services, including observing the use of a medical mannequin. When auditing Gladstone Ports Corporation, their staff gave the audit team a tour of the port and it was fascinating to see the range of assets it uses and stand alongside the stockpiles of coal.
However, some of my best experiences are people focused, rather than audit related: taking a colleague to Longreach and showing her an emu for the very first time, walking along the wing of a 747 at the QANTAS Museum during a weekend activity, travelling throughout Queensland with some great colleagues (including one unplanned road trip with carpool karaoke), and attending QAO Social Club activities.
How has QAO helped you in your career development?
QAO has been my career development. Walking in the door on day one, I was fresh out of university with only a retail career behind me. From there, QAO and my fellow colleagues fully supported and encouraged me to keep learning throughout my career and during my CPA studies.
QAO has also presented constant opportunities—some of which may have initially appeared daunting, but guidance and support have never been far away. Being a team leader on audits that have ranged in size from my very first year has instilled great responsibility and critical thinking abilities, which have only become more relevant as I have progressed through the organisation.
QAO has fostered my development through exposure to an array of clients, technical accounting matters and twice-yearly training blocks. My colleagues are also extremely knowledgeable and generous with their time in their mentoring and coaching.
Finally, how would you describe working at QAO?
As the auditor of the public sector, the client database is large and dispersed throughout Queensland. You will be presented with opportunities to travel to unique locations and audit a variety of entity structures.
QAO is an organisation that supports flexible working arrangements, aids in your personal and professional development and goal achievement, and is where you are surrounded by passionate colleagues.
The experiences I have had while working at QAO have created a bond with my colleagues and a connection to QAO that is incredibly difficult to explain or replicate.